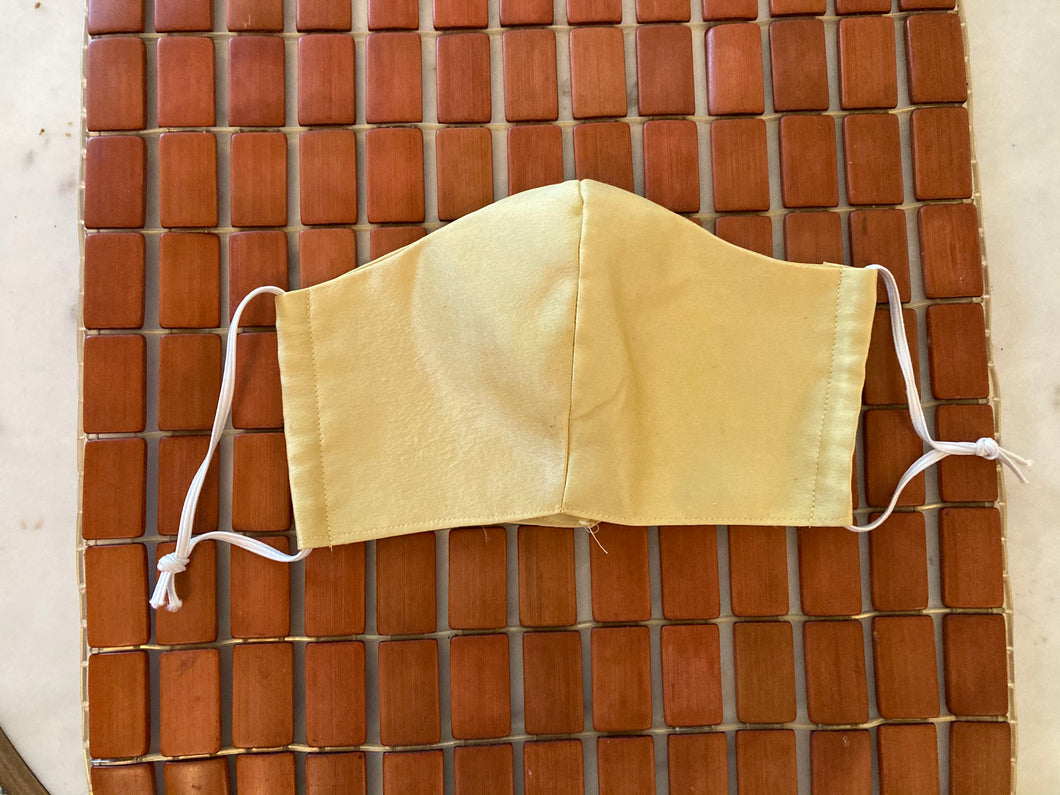 Silk Natural Dye Pomegranate Face Mask
Regular price $20.00 Sale
Handmade with love by yours truly! Since we want to protect our loved ones especially around this holiday season, grab a new mask to add to your rotation. 


2 layers of silk with a backing of cotton. You are able to apply your own filter if needing extra protection. Elastic ear loops. 
* Not for medical use. Please hand wash before wearing with PH neutral soap and lay flat to dry. 


10% of Sales are donated to Charities (My Friends Place, National Park Foundation, and Planned Parenthood) 
SIZES | Each mask measures approximately:
Small (Kids)

Bottom hem length: 6.5"

Nose to chin: 3.8"

Side: 2.6"
Adult Medium

Bottom hem length: 7"

Nose to chin: 5"

Side: 3"
Adult Large

Bottom hem length: 8.2"

Nose to chin: 5.8"

Side: 3.5"